Last Minute Tax Tips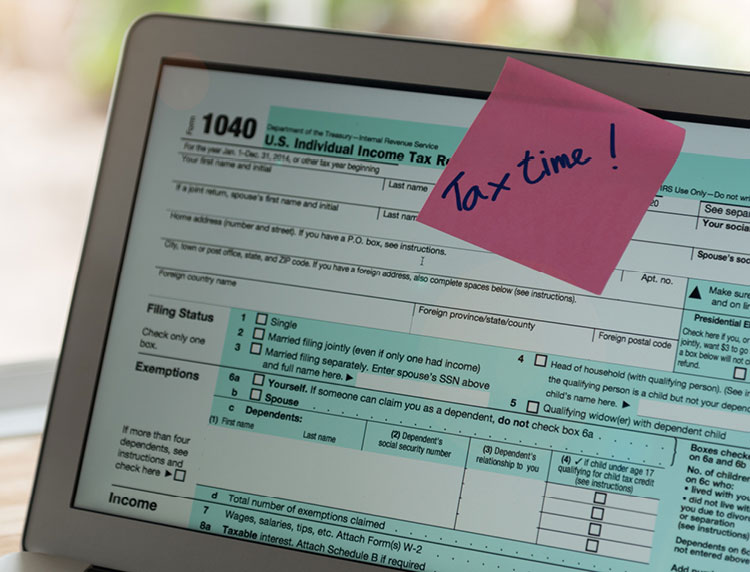 The big day is almost here, and if you haven't already done so, it's time to file your tax return! Before you file, it's a good idea to review your return to ensure you haven't made any mistakes or forgotten any deductions or credits you're eligible to claim. Below, we've compiled a list of last-minute tax tips to know before you file.
Consider filing electronically
If you still file your taxes the old-fashioned way, you may want to consider switching to e-filing this year. The IRS e-file is available to all taxpayers, and many can file electronically at no cost.
Re-check your Social Security numbers
Make sure every Social Security number on your return, including your own, your partner's and each of your dependent's, is listed correctly. Check that the SSNs related to claims for Child and Dependent Care Credit or Earned Income Tax Credit are accurate as well.
Don't forget any deductions
Be sure you've taken every tax deduction that's available to you before completing your return. Here are some of the deductions that many people often forget to claim:
Home office deduction. If you have a space in your home that's primarily used for work and is the principal location of your business, you can deduct the cost of upkeep for that area from your taxable income. For example, if you have a 200-square-foot space for a home office in a 2000-square-foot home, you can take the annual costs of your home (excluding rent and mortgage payments) and divide it by 10 to get the sum of your home office deduction.
Out-of-pocket charitable contributions. Most people remember to deduct the generous donations they've made to charity over the past year from their taxable income, but few remember to write off the expenses they've covered while doing the good deeds. For example, the cost of ingredients you purchase for a meal you regularly cook for a soup kitchen can be deducted from your taxable liability, as can the cost of gas for any miles you drove for charity.
Student loan interest you've paid, or that someone has paid on your behalf. In the past, if anyone other than the student paid toward a student loan, there were no tax benefits. Now, however, any student who is not claimed as a dependent can qualify to deduct up to $2,500 in student loan interest, regardless of who has made the payment.
Double-check your figures
If you are filing a paper return, double-check that you have correctly calculated the refund or balance due. Run the numbers through a calculator again, and then again, to ensure you haven't made any mistakes in your figures.
Get your return in on time
Tax day is usually on April 15. This year, the deadline has been postponed to April 18. If you know you won't be ready to file on time, you'll need to request an extension. It's important to note, though, that an extension to file does not include an extension for payment. Be sure to pay up on time or you may face penalties.
Don't forget to sign your form
Your tax return must be signed and dated in order to be filed. If you're filing jointly, be sure to have your partner sign as well. Also, if you've hired someone to prepare your return, have the preparer sign the form and enter their Preparer Tax Identification Number (PTIN).
If you owe taxes
If you were surprised by your tax bill this year, you're not alone! SCU Credit Union's low-rate unsecured personal loan is a simple financing solution you can use to pay the IRS. Instead of paying your taxes in a lump sum, you can keep money in your pocket and have a fixed monthly payment.
« Return to "Blog Home"