Turning Back to School Shopping into a Personal Finance Lesson For Your Kids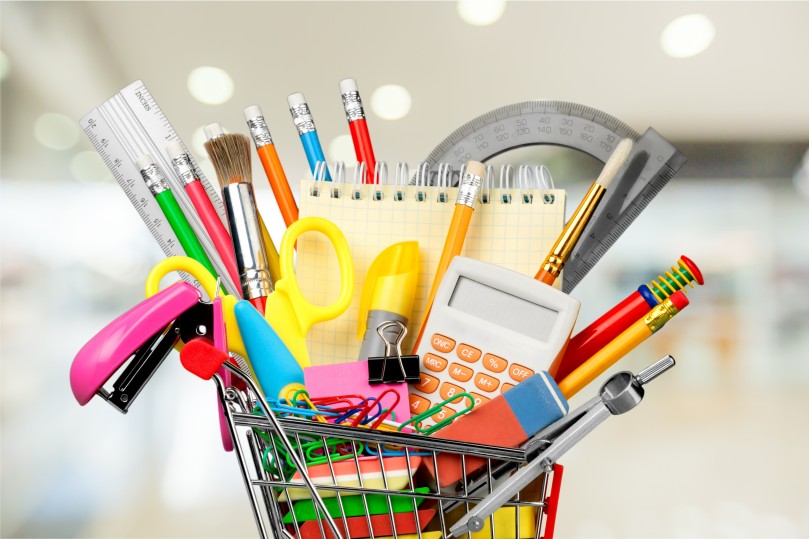 Most parents regard back to school time with a mix of emotions. On one hand, you're sorry to see your kids go. Summer has been a great time to tackle projects together, build memories, and have fun. On the other hand, it'll be nice to have the whole house awake and moving before noon again! Regardless, there's time for one more shared experience before school starts and summer ends: back-to-school shopping!
While it's important to equip kids with the supplies they need to succeed during the school year, it's also possible to teach them some lessons they'll need to succeed as financially responsible adults at the same time. Involving your kids in back-to-school shopping is a great way to start a conversation about personal finance and encourage thrift at the same time.
Here's how it works.
1.) Set a budget
The challenge of shopping on a budget can make this a fun activity for kids. What's more important than the specific dollar amount is the clarity of it. A budget for back-to-school shopping shouldn't be "about $20." It should be a specific amount.
2.) Walk them through a plan
Take the school supply list provided by your school and start building a shopping list. Take a look at a few retailers' advertisements to get an idea of their prices. How much you'll need to be involved at this point really depends upon the age of the child. For younger kids, you might put them in charge of two or three items. Let them choose the crayons or markers, or pick out folders with fun images. For older kids, you can take more of a hands-off approach. You'll want to make sure they get everything on the list, but the more they get to do on their own, the more they'll learn.
It's important to identify a few places where kids have to make choices. They could go with the minimum 8-color marker set, or they could get the deluxe 64-color set. Plain, one-color folders will do the job, but do they want folders with graphics or logos on them? If they want to splurge in one area, they'll have to cut back on another. This kind of tradeoff thinking encourages budgeting and planning.
3.) Set up incentives for performance
Businesses reward their employees for completing projects under-budget. Can you do the same? Maybe the difference between the budget and the amount spent can be taken to a thrift store to pick out some new clothes. Maybe, if they meet a certain budget milestone, they might earn another kind of reward, like picking dinner for a night. The important part of the reward is that kids feel incentivized to be thrifty. You might be surprised at the lengths kids will go to in making budget decisions if they're properly motivated. They'll get important lessons about personal finance, and you'll get to save a little money on back-to-school shopping!
Your Turn: What other ways have you incentivized your children, whether it was while back-to-school shopping or any other shopping excursion? Did they make choices that surprised you or did they get you questioning why you didn't think of that? Share your answers in the comments below!
« Return to "Blog Home"